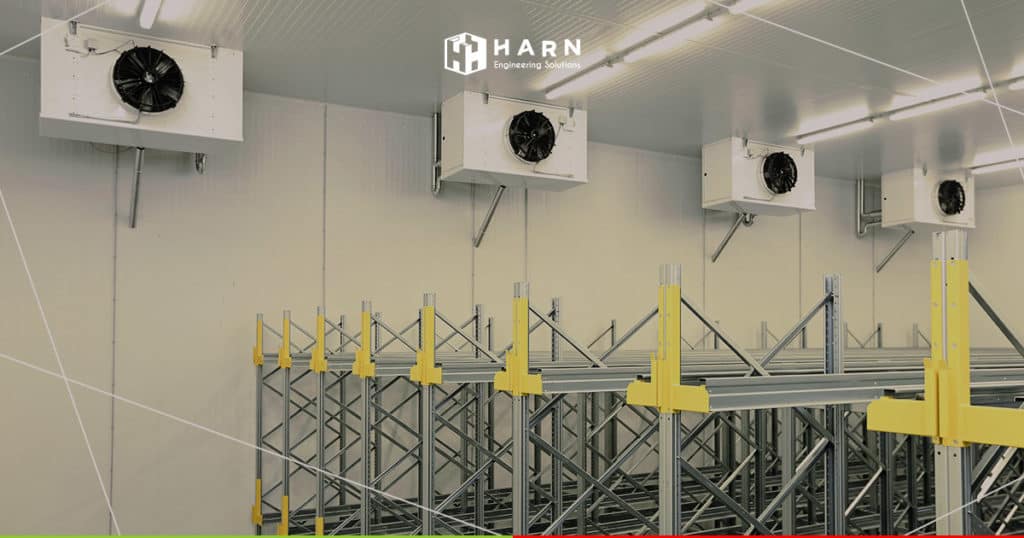 Cooling system in factories is one of the important units that helps in air conditioning, controls humidity and maintains air quality at large. Apart from that, factories that have freezing rooms would also have different cooling conditions so that temperature can be set as desire.
Cooling system in factories whether Air-Condition, Cold Storage, or Freezing Room, all have a same goal which is to maintain cool temperature in designated areas. However, the different is only comes in terms of variety of cooling and equipment used.
This article introduces safety of cooling system in factories including checking and preparation of equipment need to be used. Maintenance cooling equipment is crucial as it helps in effectiveness of the facilities.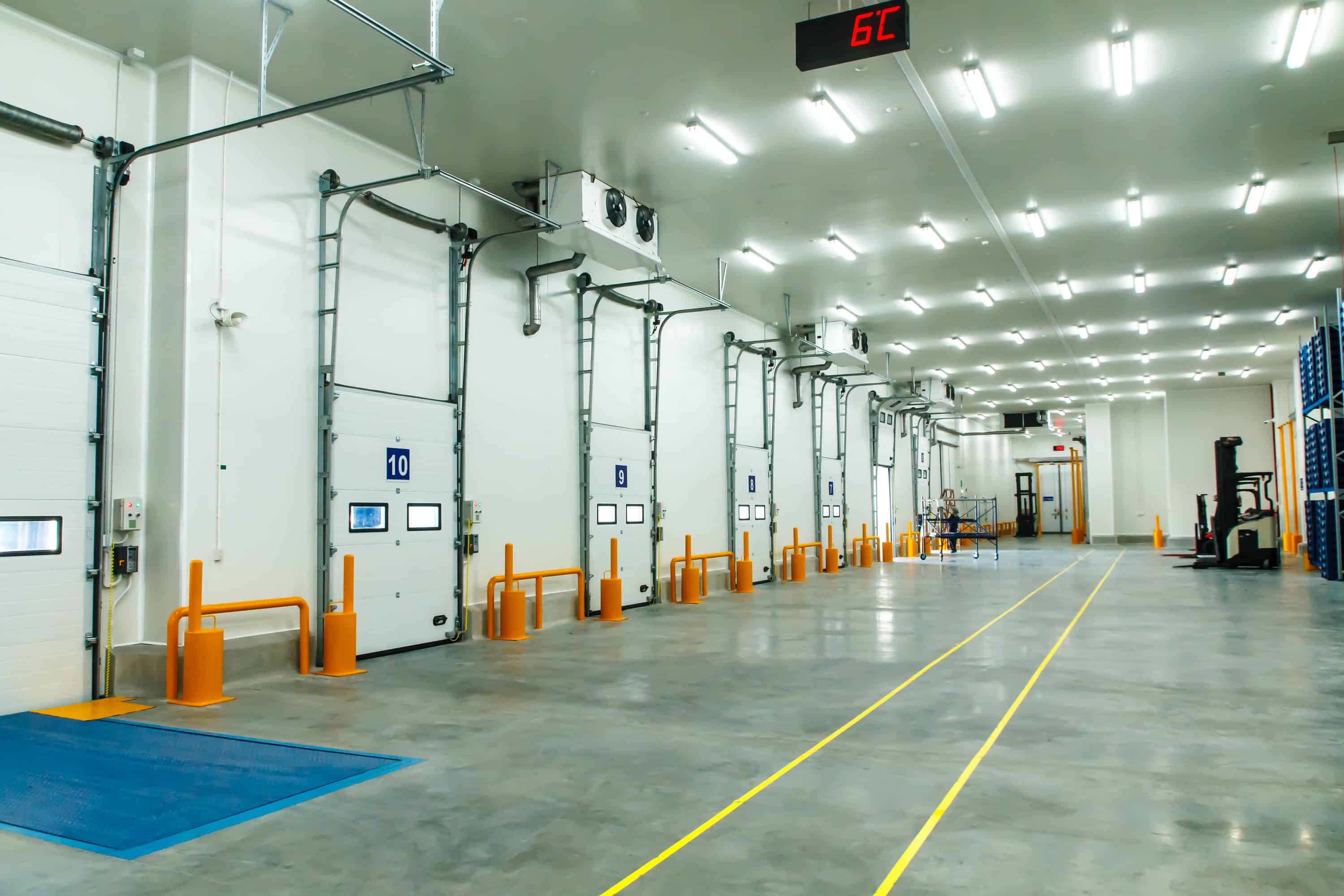 Classification of Cooling System in Factories
According to functions
1. Primary Refrigeration
Primary Refrigeration is to cool by using refrigerant that works directly with cooling equipment such as
Chiller
Air-condition that uses Freon refrigerant
Cold Storage Room and Freezing Room that use refrigerant such as Freon-22 and Ammonia
2. Secondary Refrigeration
Secondary Refrigeration is to cool by using refrigerant to interact with media. Once cooling media is cooled, it will be reused such as saline or Glycol.
Classification according to refrigerant control and distribution
Thermostatic Expansion Valve

or an expansion valve that is controlled by using heat as a controller to spread refrigerant by using a mechanic of Expansion valve that controls heat released from evaporator.

Direct Injection Valve

is a control system of the refrigerant by using a separation valve. A level controller of refrigerant is installed inside in order to monitor amount of the refrigerant.

Flooded System

is a system that controls refrigerant for cooling unit by using Liquid Level Controller where the refrigerant is kept in evaporator.

Pump Re-circulation

is a system that releases low temperature refrigerant by pumping refrigerant in recirculate motion so that refrigerant is kept inside for cooling purposes.
Measuring Safety of Refrigeration System
Examine refrigeration equipment in order to maintain effectiveness of the tools so that they are ready to be used. Also, to prevent dangers that may affect health of users such as leaking of refrigerant that contains Ammonia. In Engineering, there are several ways to check refrigeration system.
Compressor
It must have a cover to prevent hazards as per standards of Ministry of Industry

Labels must be presented and contains models, producer, serial number, highest pressure point

Cover must not be broken, rustic, and well intact with screws

Low noise while the machine is turned on, no heavy vibration

The location must not contain oils, grease, or particles

Installed a check valve on the discharge side and ready to be used

Installed a pressure regulating valve on the suction side and able to be used

Has automatic switch to turn off once the oil pressure is too low or too high
Condenser
Has labels indicate models, producer, code, serial number, data about pressure at the condenser

Installed Safety Valve in both directions and able to be used, unbroken while it can perform when the pressure is over 120% of the maximum point of the equipment.

Fan cover is in good condition.

No trace of particles at the connecting points of refrigerant pipes or smell of Ammonia. If found a leak, it must be fixed at urgent.
Evaporator
Has labels indicate models, producer, code, serial number, data about pressure at the evaporator.

Installed Safety Valve in both directions and able to be used. At the connecting point of refrigerant tubes or smell of Ammonia.

Fan cover is in good condition and no vibration.
Pressure Vessels, Expansion Valve, Suction and Liquid Lines
Has labels indicate models, producer, code, serial number, data about pressure at the pressure vessels or suction and liquid lines.

Installed valve to release steam or safety valve at a suitable size and able to work well

Installed valve at pipes and another valve at suction side of the compressor

Pressure vessels and liquid lines of both directions must be in good condition and contains no rust.

No oils residue nor Ammonia smell around tube connections
Safety of Cooling System and Maintenance
Safety is another important that one should insist on cooling system because cooling system comprises of many equipment and should be maintained in good condition and ready to be used at all times where some instructions are to be followed.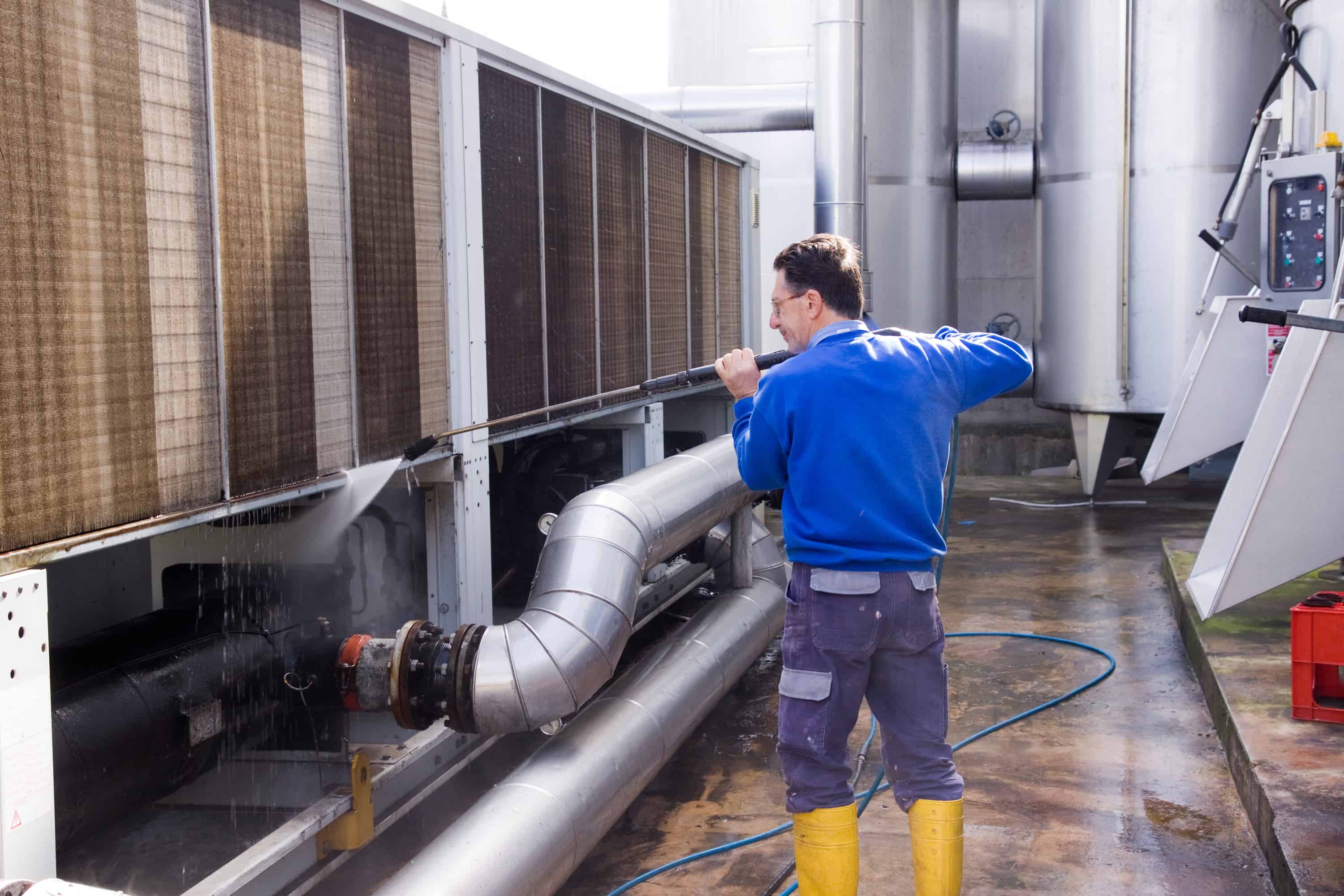 Around compressor must have enough space for easy maintenance and ventilation.

Install emergency air ventilation in case of black out

In the compressor room, it must not contain flammable material or liquid. The walls must tolerate fire for at least one hour.

Provide Eye Bath and Safety Shower in the area

Install enough lighting and emergency power source in case of black out

Test water valve, liquid valve, able to turn on and off once need

Install Dry Chemical or types that can put off fire started from Ammonia.

Material Safety Data Sheet : MSDS is displayed in area that uses Ammonia.
Common problems found in cooling system in plants and solutions
Leakage of Freon and Ammonia refrigerant
Freon and Ammonia Refrigerant contain high toxic and are dangerous when leak out of the refrigeration system. Once leak at 0.0005% in volume, it starts to send strong smell and affect respiratory system. Once in contact directly with skin, it would burn or cause danger to lives.
Causes of the leakage
Leakage of refrigerant was mostly caused by malfunction of the equipment or expired. Refrigerant inside the machine may leak out in small broken holes. Apart from that, leakage could cause by installing wrong direction of check valve and makes refrigerant inside expands until leak.
Recommendations when found leakage of Ammonia
If found a leakage of Ammonia refrigerant, it should be contained in order to prevent a spread into air or contact with human and should follow below guidelines:
For leakage inside, starts the engine to provoke small pressure at lowest point or to become vacuum.

In case of leakage, turn off the machine and the valve

In leakage area that contains Ammonia, use a piece of cloth or stop the liquid before spray water to stop the spread of Ammonia.

The fastest way to ventilate the air surround the leakage is to spray water at the leakage in order to absorb Ammonia. This is for closed area.

To temporarily fix the leakage, the liquid lines must be check thoroughly and must no longer contain Ammonia.

Create vacuum condenser.
Summary
Factories that produce, store, put together, process and have more than 7 people need to provide proper cooling system so that raw materials can be stored in containers or frozen rooms or air conditioning in large area.
Therefore, inspection and maintenance of equipment are necessary so that cooling system would be most effective. Temperature can be controlled at desire and able to reduce risks or danger that may cause from broken parts.
For those who interested in cooling system for factories, please contact us here. We have experts in cooling engineering to service you.
Subscribe to our newsletter
Subscribe to our weekly newsletter to get update to your inbox!