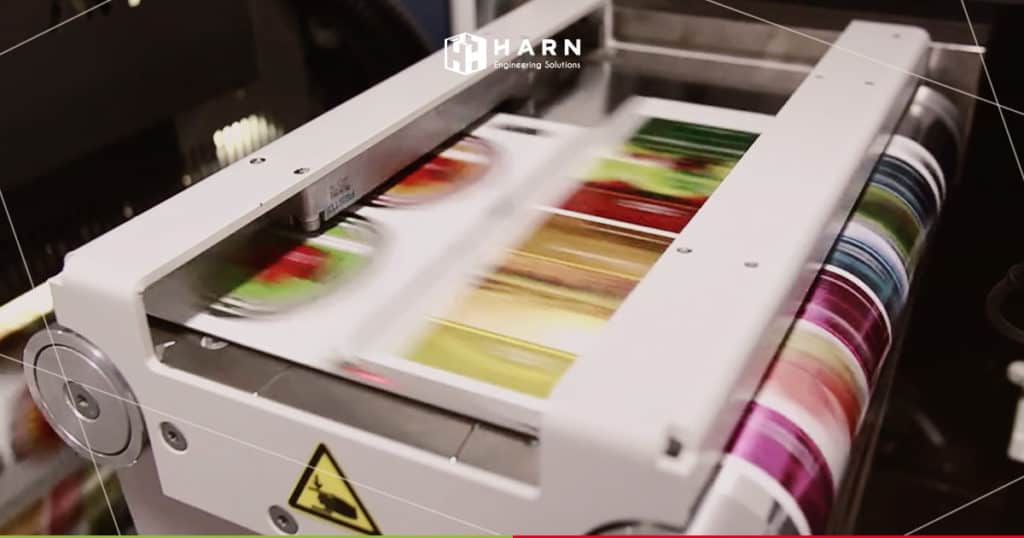 If you are searching for a digital inkjet printer for labeling, Domino N610i should be taken into consideration. Its capabilities in label printing may advance your work process efficiency, in a timely manner, which increases opportunities in product labeling business.
Getting to know Domino N610i Label Printer
Domino N610i is developed as an inkjet since 1978 where the latest printing technology is N610i which works with high efficiency, able to print label in digital inkjet of 7 colours – C M Y K O V + 2W. It comprises of advance technologies including i-Tech Features such as actiflow,
Clean Cap, Stitchlink that help the digital inkjet printer produce its work seamlessly and enhance printing capabilities.
Moreover, it is equipped with Trapless Bar which makes label printing effortlessly even with Heavy-pigmented inks. The Trapless Bar prevents inks to transfer to mold while printing. Domino N610i also comes with i-Tech UltraMix ink system that keeps inks in place and lifts quality of printing.
5 reasons that make Domino N610i suitable for label printing
1. Efficiency to print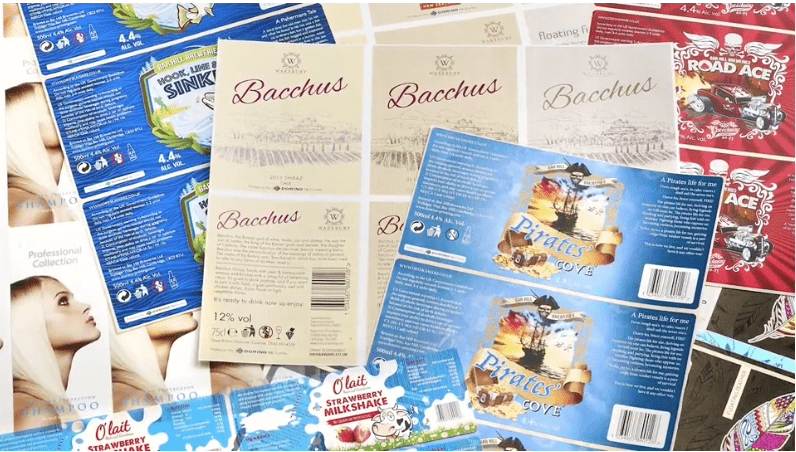 As customers have many choices to choose in the market where they usually choose from products' appearances and partly is label which makes it outstanding and appeals to potential buyers.
Domino N610i label printer is able to print vivid colours. Manufacturers can choose from over 90% of Pantone in 600 x 600 dpi which is the highest capability in label printing.
2. Capability to print in white for opaque and transparent labeling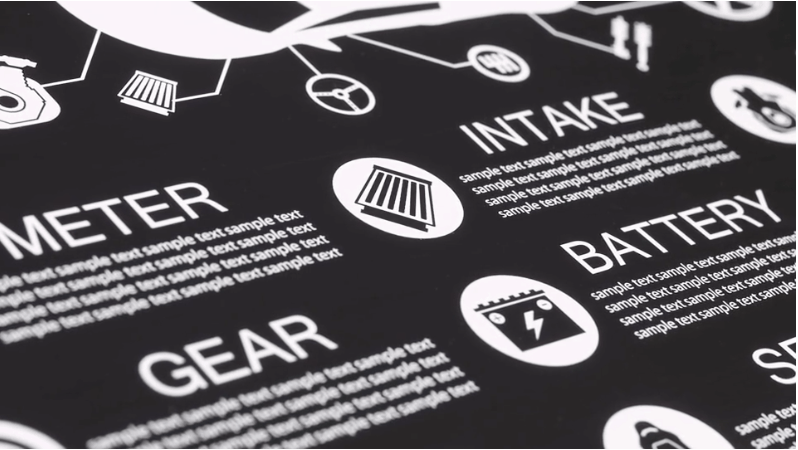 Domino N610i can print in White opacity at 50 metres per minute which suits opaque label or white colour printing. This quality is better than the original Flexo.
Nevertheless, it is used for designed labels with details especially with texture and complexion. It can produce perfect tasks at lower cost as it eliminates sample printing cost.
3. Speed to print
Speed in production line can create profit in printing business and commit to productivity with efficiency. Speed of Domino N610i is at 50 metre / minute which means it can print labels at 3,000 metres / hour and 24,000 metres in 8 hours of production.
With speed to print, refer to a client in the USA, Domino N610i printed 1,000 – 2,000 labels in 64 different patterns. Whilst the original would take 2 – 3 days to complete, the Domino N610i only took 2 – 3 hours instead.
4. Cost of label printing and waste
Burden of cost of printing in the past concerns consumption of raw materials for label printing in each batch resulting in higher cost of production comprises of economic factors, delivered higher cost in overall. Because of these facts, Domino N610i printer can help business to have peace of mind in terms of cost.
Domino N610i printer does not require a mold plate therefore it can print immediately; requires less time and increase efficiency. Overall, it consumes less waste on average of 2 metres per printing piece.
Example of Domino's Client
For the Example the Printing Company that used Flexo printer spent a large sum of wages in creating a mold plate which is a waste of time and resources. Printing, 1,000 – 2,000 labels from over 64 patterns required up to 256 plates. It required 2 – 3 days to complete while the
N610i requires only 2 – 3 hours.
5. Credibility and After Sales Service
Inkjet is a credible technology in digital printing. N610i is primarily self-maintained as it can automatically clean printing nozzles. It is also able to calculate specific amount of ink required to print delivering colour consistency throughout the printing process.
For after sales service, Harn Engineering Solutions has Support Engineers that are knowledgeable and well-trained to service customers in domestic and overseas as well as to advise and solve issues. The company has spare parts and stocks for necessary materials to deliver to customers once needed.
Harn Engineering Solutions is the answer for business solutions for customers as we had a proper training directly from our suppliers. It is our strength to deliver digital business solutions with prompt and service minded.
Conclusion
Efficiency in printing is important. Print labels with high quality machine helps business to save cost and time with Domino N610i printer that delivers best results in label printing.
If you are interested in Domino N610i printer, please feel free to contact us here. We have a service team and is ready for consulting and discuss for any inquiries you may have.
Subscribe to our newsletter
Subscribe to our weekly newsletter to get update to your inbox!